What is a driving course at a driving school like?
Initial training (obtaining the first driving licence)
Initial training means that you are taking a driving course for the first time and want to receive your very first driving licence (not considering a cyclist's licence).
During initial training, you can learn to drive smaller vehicles, such as a passenger car (B), a moped (AM), or a limited power motorcycle (A1 or A2). You can also train for vehicles of categories B and C1 at the same time, so you would be able to drive a passenger car and a smaller lorry.
As previously mentioned, initial training has far more lessons than further training. However, another important distinction applies here. Once you have passed the tests of the Transport Administration, you will be granted a provisional driving licence which will be valid for two years (except moped drivers, who will receive a 10-year driving licence right away). This is a so-called test period. If you have a penalty in force at the time of expiry of the provisional driving licence, you must pass another theory test to receive a new driving licence (which will be valid for 10 years) at the Transport Administration. If the police catches you with a serious violation, your driving licence will be revoked. For a new provisional licence, you must complete a retraining and retake the state theory and driving tests.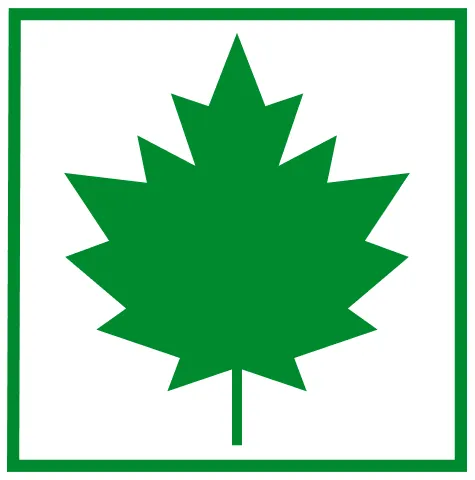 When driving under a provisional licence, you will learn to cope independently in traffic. You will have to comply with a 90 km/h speed limit, meaning that you can drive at maximum 90km/h even on roads with higher speed limits. Your passenger car (B) or lorry (C1) must be marked with a novice driver's badge ('maple leaf') so others would know that you are inexperienced. The latter does not apply to a motorcycle because it does not have a good place for attaching a 'maple leaf'.
Initial training consists of two parts (or stages): first stage and final stage. The first stage is the period of learning to drive at a driving school and the final stage is the period of driving under a provisional driving licence and practising driving independently on the road. The drivers of passenger cars (category B) must also complete an additional course during the final stage, which is commonly known as the slippery driving course. It is officially known as the final stage of training. Moped (AM) and motorcycle (A1, A2) drivers do not have to pass this training.
Once the final stage is completed, you can exchange your provisional driving licence for a 'real' driving licence with a term of validity of 10 years. Just in case, we would like to add that this does not mean that the police will no longer be interested in you. In case of a serious traffic violation (such as driving while intoxicated), you could lose your right to drive for a certain period. If this period is 6–12 months, you must pass a theory test to restore your right to drive, and if the period exceeds 12 months, you must pass theory and driving tests. In other words, you must always behave correctly and safely in traffic, regardless of whether you hold a provisional driving licence or a real driving licence.
1. Initial stage (training at a driving school)
2. Tests at the Transport Administration
3. Provisional driving licence
4. Final stage (practising independently on the road)
5. Final stage training (training at a driving school)
6. Driving licence