Category DE
Category DE means a combination of vehicles consisting of a category D bus and a trailer with a maximum mass over 750 kg.
over 750 kg

Requirements for starting the course

category D drivers licence

10 theory lessons and 10 driving lessons
Course for category DE drivers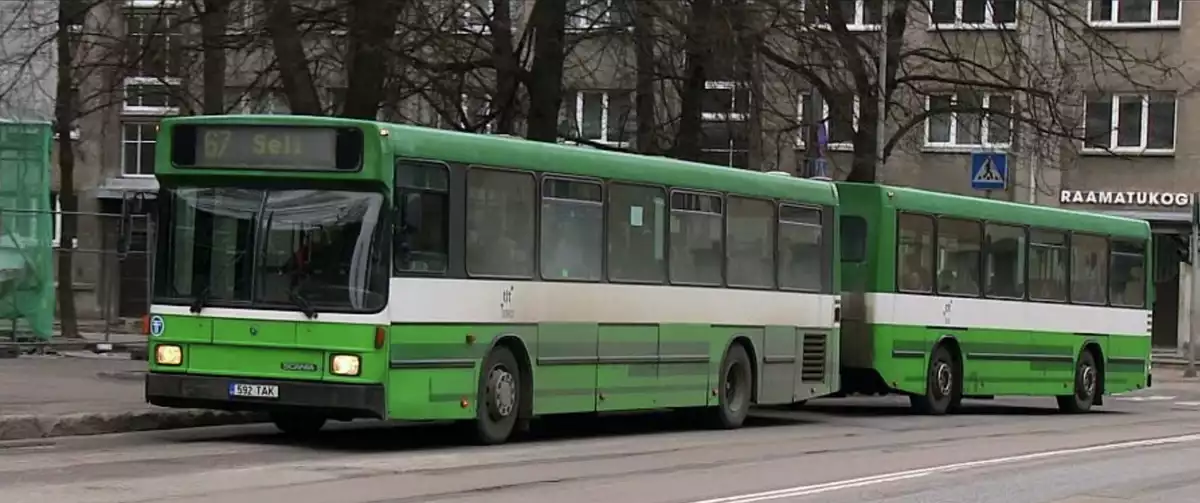 Category DE courses are extremely uncommon in Estonia. The reason for this is that if a driver holds both a category CE and D driving licence, they will automatically have the right to drive category DE vehicles.
A category DE course requires a minimum of ten theory and ten driving lessons. You can take a look at the curriculum here.
Subcategory D1E
A subcategory D1E combination of vehicles consists of a subcategory D1 bus and its trailer with a maximum mass over 750 kg.
The curriculum for subcategory D1E is the same as for category DE.
State exams for category DE drivers
There are no state exams for category DE and the right to drive a combination of vehicles of this category is obtained after passing the theory and driving tests for category CE. A right to drive a category CE combination of vehicles allows you to drive a category DE combination of vehicles if you hold a category D driving licence.